Students
Students' Activities

Our trip to Camelot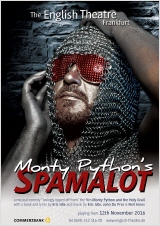 On the 18th January 2017 the 12th grade English-LK course took a trip to Frankfurt to see the musical "Spamalot". The play is based on the movie "Monty Python and the Holy Grail" by the famous British comedy group Monty Python from the mid 1970s which is a funny comedy version of King Arthur's search for the Holy Grail.

The participating students from the WSO and TLS had talked about the legend of the Holy Grail in class so everyone would know what would be going on onstage.

The actors/singers did a very good job at making the audience laugh, for example when farmers wouldn't recognize the King and he would get all upset, or when the spirit of the forest gave Arthur the quest to do a Broadway musical, but without any Andrew Lloyd Webber songs in it.

Without a doubt one highlight was when the female lead character (the Lady of the Lake aka Gwenevere) sang a smashing ballad near the end of the first act in which she wonders why she isn't on stage more often.

Of course there was a happy ending when King Arthur realised he had been in a musical all along and even found the Holy Grail underneath the seat of a spectator who then got to go on stage and present the symbol of sovereignty personally to the King.

The musical ended with the wedding of Arthur and Gwenevere where all characters appeared once more to sing "Always look on the bright side of life", such a catchy tune that the audience was singing it hours later.

All in all it can be said that it was a pretty good play and the students enjoyed the trip even if for some it was only going to KFC afterwards.

Marie-Christine Köhler


London - A Cultural Excursion and Magical Experience

When a man is tired of London, he is tired of life. (Samuel Johnson, 1777)

London, a city of many faces...
From way West to the far East - that's how I would describe London.
With influences from our secular and modern world, the far East, British Kingdom and the early 19th century, riding the underground and getting out in many places may seem like time travel.
This trip has opened my eyes to many beautiful places.
Places like the Thames-Path, shopping in Camden Town, China Town, Greenwich, Tower Bridge or Buckingham Palace magically bring a life hanging experience. So much variety in one city! Just by walking around the city centre is amusingly entertaining. London holds a great number of artistic street performers that never make your time in the city any boring. It provides everything from talented musicians to thrilling and daring street performances.
If you haven't been there, you are missing out an every day surprise which the city of London holds for you.
By Joseph Ibarra



The Generator Hostel
What can I tell you about the Generator Hostel ?
The Generator is near Russel Square Underground Station. It is a hostel mostly for backpackers and cheap for the prices you get in London. Of course, it is not very luxurious. For four people you get an eight square meter room (space for beds included!). The result of the room size is that when someone is standing at the wash basin and someone else is changing clothes, the others have to sit on their beds.
What else can I tell you? You get a continental breakfast but you can also buy sandwiches and other things. And sandwiches are really good in England! There is also a large room with online laptops where people hang out all night. Of course, The Generator has a bar where you can party until 3 in the morning. There you get all kinds of drinks and the prices are ok.
That's mainly it. It is a good hostel for backpackers but don't expect too much.
By Eduard Windmeier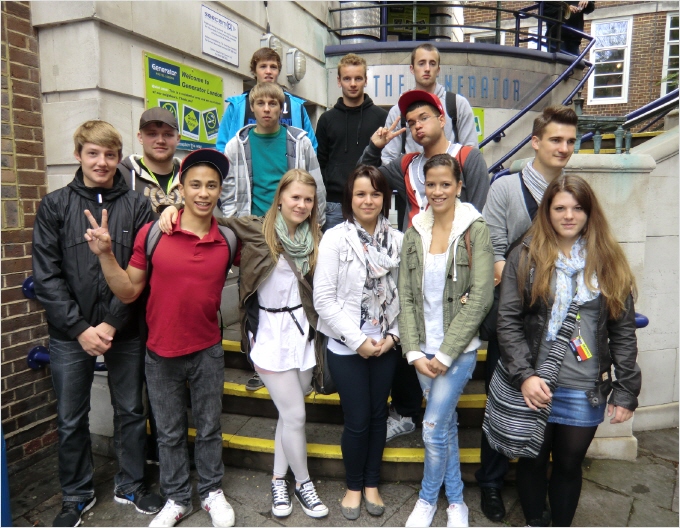 My experience with British food in London
When Mr. Loos told me to write this report about British food I had to laugh. British food is something very special for me and I have developed my own attitude towards it.
Our 'culinary journey' started at London Heathrow Airport when some of us got hungry and we went into the next supermarket. It seemed as if the British like to snack and their favorite snack are a sandwiches and crisps. Not too bad.
The next impression I had was quite different. In the morning we went to the breakfast buffet of our hostel. We could not find the buffet first but then we found out that the buffet only consisted of toast, jam and cereal. By the way, I am not an early morning person anyway, so that was no big deal for me. In hostels in Germany there is better food and a wider variety of different items.
But all in all, the food in London was better than I had expected because next to a lot of fast food restaurants immigrants from India and Asia in general own little corner shops where they sell food from their home country and and also delicious British food.
By Simon Frodl-Dietschmann



Camden Town - The best place for girls to be
After we noticed that we had taken a bus to the wrong direction, we finally managed to get into the right one and then arrived at Camden Town in time. And what we found there was awesome – we couldn't believe our eyes! Dresses! Yellow dresses, green dresses, blue dresses, short dresses, long dresses, bright dresses, dark dresses, and… OK, there were also some t-shirts and the usual tourist stuff. Two hours and 10 dresses later, we decided to get something to eat, which turned out to be a hard challenge, considering the fact that we were situated in a real food paradise. In the end, we had Thai and Chinese take-away and shared our lunch with a bunch of sparrows and pigeons who got into a fight about our delicious Asian food.
By Julia Degner & Ina Gerlach

Harrods
On Friday we went to Harrods. When I think of Harrods, the first thing I remember is the Egyptian style decoration architecture in the staircase, the diversity of products they offer and the high prices of those products.
The funny thing about Harrods is that there isn't anything you cannot buy. Do you want to buy an ox tongue? Go to Harrods! Do you want to buy an elephant? Go to Harrods! Do you need a whirlpool? There you will find one.
But going through Harrods is no easy job. Be careful, it's like a labyrinth and at some points I was scared of getting lost. I also think that you need weeks to see everything in Harrods.
Last but not least I have to mention the sumptuous Krispy Creams we ate, which is something like Dunkin Donuts, but much better.
All in all, it was really worth seeing Harrods but in the end I was happy to find a way out.
By Stefanie Konhaeuser

The M&M Store
The most colourful, funniest and smiling store in the City of London is the M&M Store.
You can talk and have fun with all the dancing and fun making employees. The M&M store looks like a hybrid of a fun club and a huge store.
All over you can hear people screaming "Mmm and Mmmmmm". Its variety of colours and funny people will blow your mind!
By Joseph Ibarra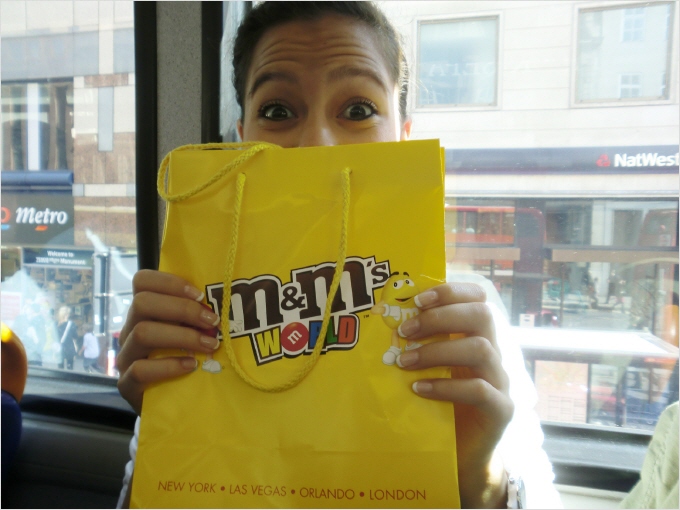 Greenwich
Hey, I am going to tell you how we experienced our day in London´s city district, Greenwich on Thames.
At first we took a London bus and then a riverboat from Westminster to Greenwich. What we firstly recognized was how high the double-decker busses are. As we arrived, we were allowed to spend some time on our own. We saw terrific buildings and spectacular street-acts which took place on London´s streets. Most of all, we (the girls) spent the time to go go shopping where Abercrombie & Fitch was one of the highlights.
After we met at a central place at Piccadilly Circus (where we saw super-cool street-acts again). After that, we took the boat to Greenwich and went to see the Zero Meridian. For those of you who do not know, the Meridian line is an imaginary line which runs from the North Pole to the South Pole. By international convention it runs through "the primary transit" instrument (main telescope) at the Royal Observatory in Greenwich. But when we arrived at the Prime Meridian, we were not supposed to get through the gate because the Meridian was in the process of being cleaned at that point of time.
After the Zero Meridian, we took the tube back through the Docklands to London City.
After all, our day in London's part Greenwich was one of the best days of our class trip, especially since we did a lot of shopping on that day, too, carrying so many bags all the way through town. I enjoyed every day and I miss that time with my wonderful English class.
By Suat

A brief historic annotation (Greenwich)
Greenwich is a district of South London. Greenwich is best known for its maritime history and for giving its name to the Greenwich Zero Meridian. It was the birthplace of many in the House of Tudor, for example Henry IV.
The town of Greenwich is built on a board platform to the south of the outside of a broad river bed on the River Thames. The Greenwich Mean Time (GMT) was at one time based on the time observations made by the Royal Greenwich Observatory before being superseded by Coordinated Universal Time. While Greenwich no longer hosts a working astronomical observatory, a ball still drops daily to mark the exact moment of 1 pm and there is a very interesting museum of astronomical and navigational items.
By Tugce K.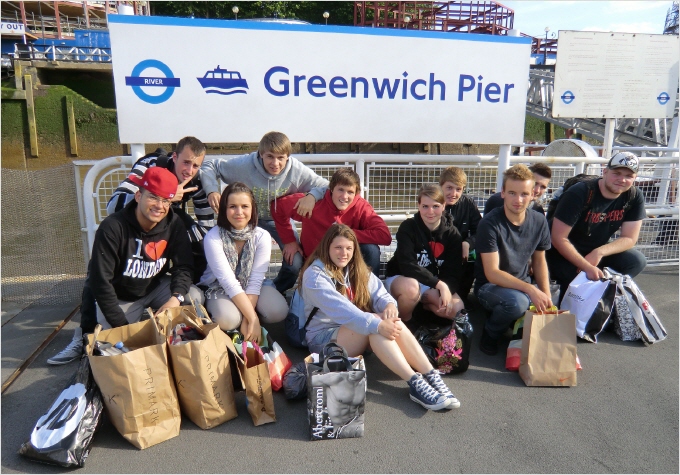 Chinatown
We went to Chinatown twice. Once to have a first look at this busy and shiny place, which looks as if it's been picked out of Bejing and placed into the middle of London and we went there to eat, too. The second visit was the better part for me because the buffet we chose to eat was very 'special' and the waiter in his strictness was very German-like. He exactly timed how long we could eat and they even weighed our leftovers on the plates to avoid bratty waste. We were forced to finish our meal within 45 minutes.
All in all, Chinatown was very interesting and it's an easy way to get an idea of China without travelling thousands of miles to real China.
By Felix Kreutz

Greyhound Racing
After a wet bus trip, we arrived at Wimbledon. We paid 5 Pounds for entry.
In the stadium we sat down and the first dogs were introduced. And now everyone could bet. After half an hour the races began. Some guys didn't win anything and lost a lot of money but other guys won a lot of money. After a few races some pupils of our class bought a snack and something to drink. After 15 races (3 hours) this exciting event was over.
By Florian Kircher & Mario Achenbach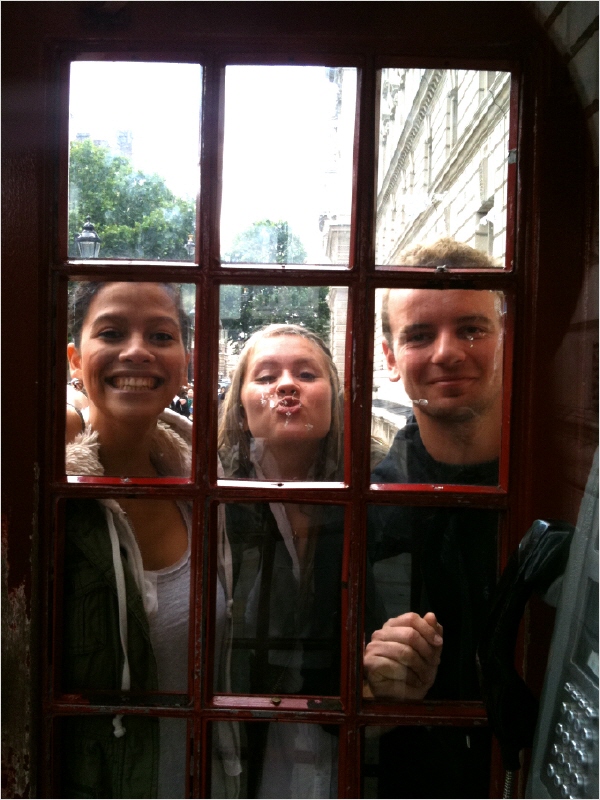 Twenty years from now you will be more disappointed by the things you didn't do than by the things you did do. Explore, Dream, Discover… (Mark Twain)

Thank you for a most enjoyable and interesting time with you. And: I would always do this excursion with the same group again!
Thanks to Steffi Hermann for her pleasant company and her ultimate professionalism which helped making this trip a memorable event for everyone.
A. Loos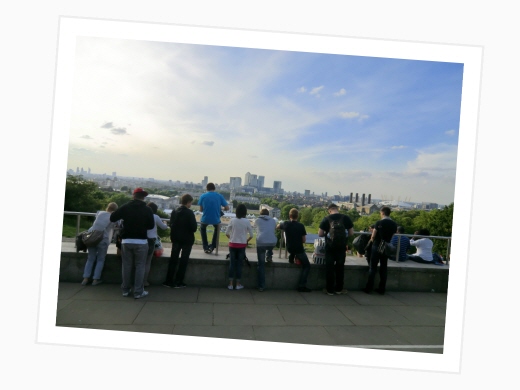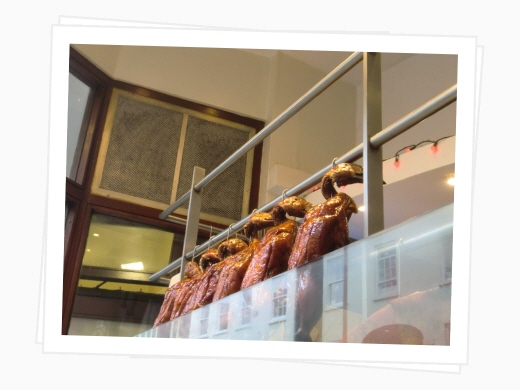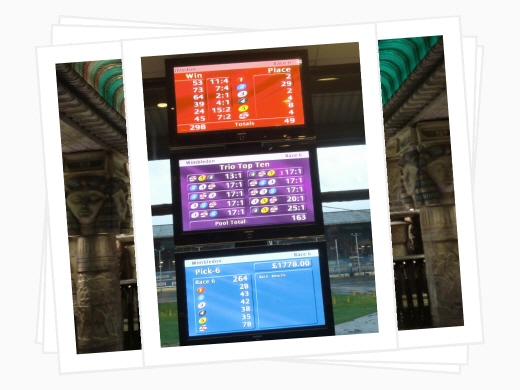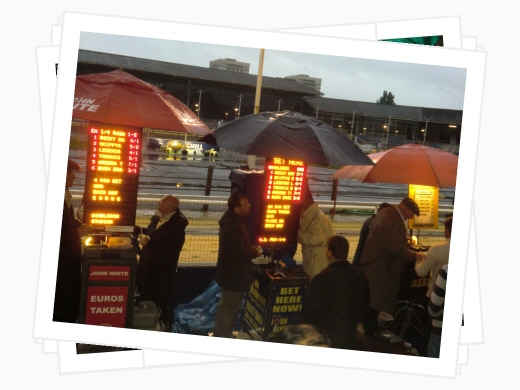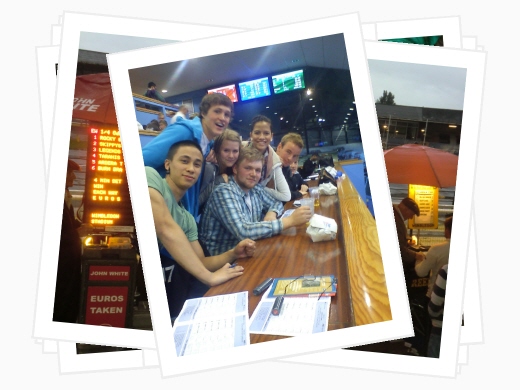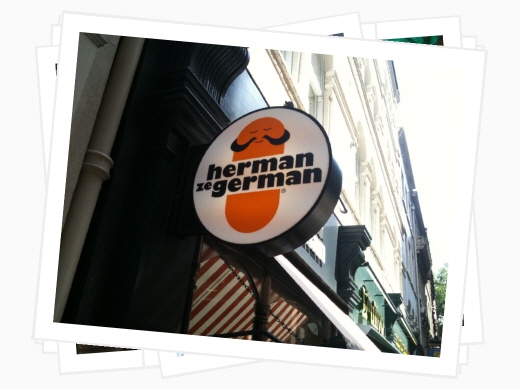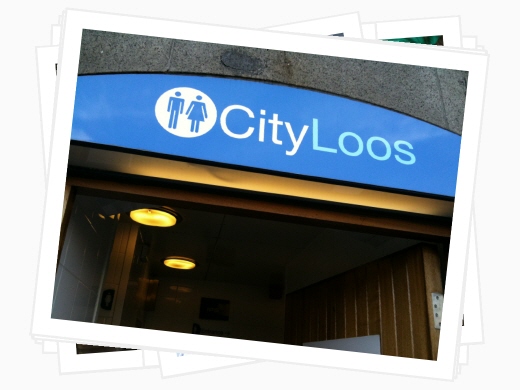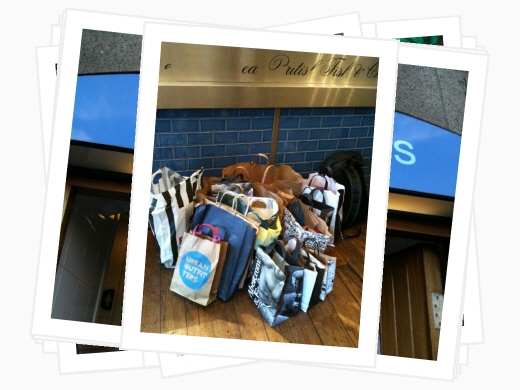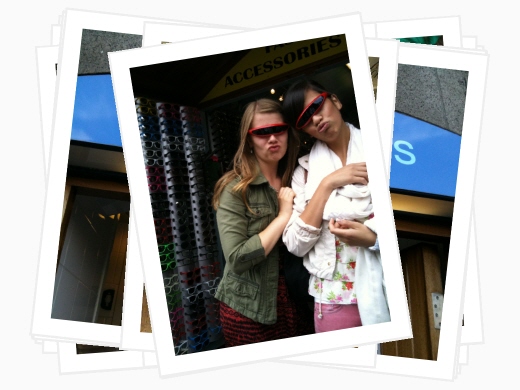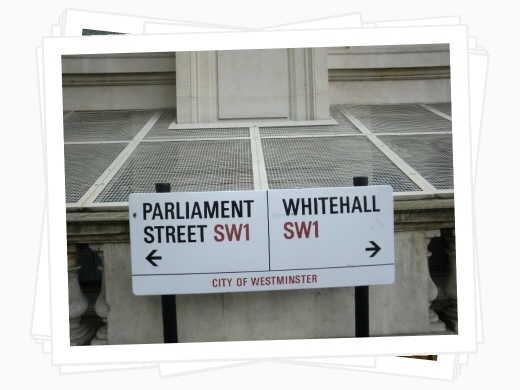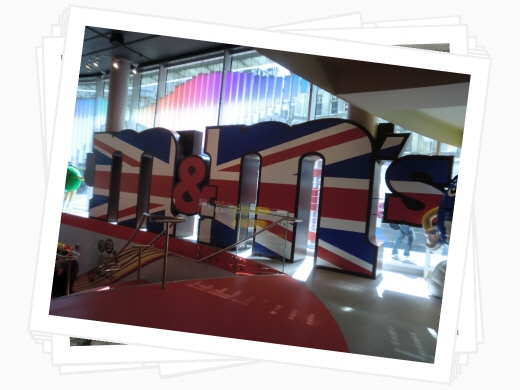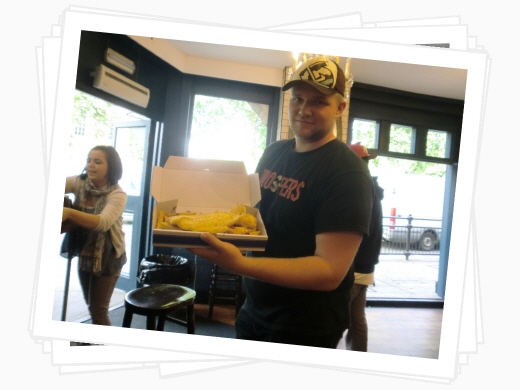 To proceed to the next picture click on the bottom right of the photo stack.